Art Classes in Celbridge for Children.
Autumn Term 2020 – 5 week term
We will be starting our after school classes a week or two later this year to give everyone a chance to settle into their new routines. This will mean that all our Autumn class terms will be 5 weeks long.
please note time changes and age options
Location: The Slip Hall, Main Street, Celbridge
€55 per child with a €5 sibling discount
Monday 21st September 3.15 – 4.15pm for 1st to 6th class
Monday 21st September 4.35 – 5.35pm 3rd to 6th class
Friday 18th September 2.15 – 3.15pm Junior and Senior Infants
How to book?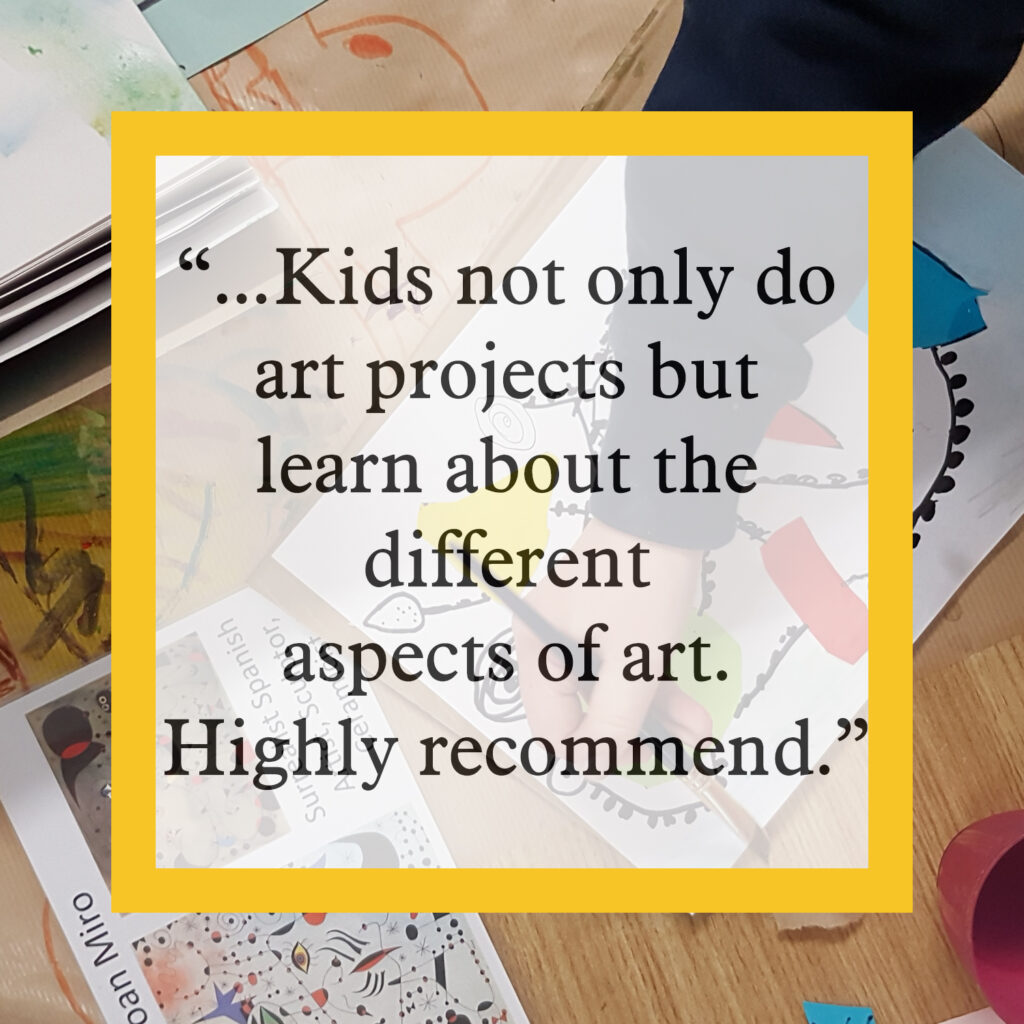 WHY THE CRAFT CORNER ?
Our Celbridge art classes are suitable for any child with a love of creativity. Perfect for children who want to learn more art skills and perfect for parents who want their children to grow in confidence, ability and imagination!
We believe that all children are creative and we are here to help them channel that creativity
We keep the numbers in our art classes low so each child gets one to one teaching attention. Having taught classes and art camps for many years now throughout Kildare and Meath we have a wealth of knowledge AND art projects. We cant wait to share all this arty knowledge with our new students.
Each term we study different projects, building on the skills we have learnt in previous classes. We mix learning about famous artists with 3D projects, teaching traditional art skills in a fun, safe environment.
---
If you have any questions, don't hesitate to get in touch, you can email us on our contact page on the website, or get in touch through our facebook page.
They couldn't wait to go each day and did amazing art work through the week. They were delighted with their gift bag and personal little note at the end. would highly recommend this art camp and will definitely book next year again.
It was her 4th year attending and of all the various summer camps she goes to, I think this is one of her favourites. Apart from the gorgeous creations and artwork she produces, she adores Vanessa, makes lots of new friends and skips in each morning eager to finish what she's working on and start the next one.
Watercolour classes at our Celbridge Arts and Craft Classes. Here some of our students are exploring different watercolour techniques using our homemade watercolour palettes made from recycled materials.
Below is a 3D cityscape we made. In this class the children explored their world building skills, storytelling, drawing and 3D construction.